Hey there! I shared this post over at
Sweet Haute
a few days ago, and wanted to share it with you guys in case any of you missed it...
A few weeks ago, when an item that my husband ordered was delivered to our porch on a wooden pallet, I just knew that I wanted to use the wood to create some sort of sign to help freshen up our decor for summer.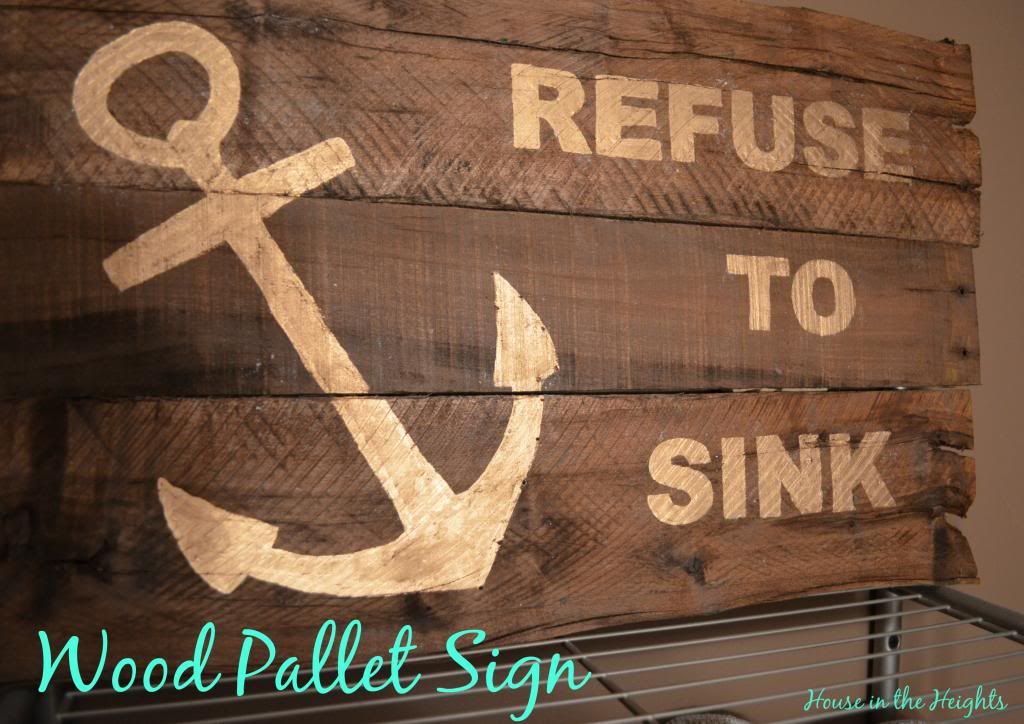 As summer approaches, I find myself looking for ways to incorporate seasonal elements into my decor. When I think summer, I think of natural, nautical elements. I find myself wanting to incorporate jute, stripes, driftwood, and other elements of the sea into our home. For me, the beaten-up pallet wood and anchor just feel like summer. And I think we all need a reminder to refuse to sink every now and then....am I right?
After taking the pallet apart (
which was more easily said than done
), I cut and stained three of the boards with Minwax Antique Walnut stain, and then attached them to each other by nailing two pieces of extra pallet wood across the back of the sign.
Then, I used
Picmonkey
to design and print the anchor and words in 8x10 format. Initially, I wanted to use the entire phrase 'No Matter How Rough the Sea, I Refuse to Sink', but all of those words made the sign feel cluttered, so I scaled it down a bit.
To transfer the anchor and the words onto my sign, I used a simple chalk transfer technique (details in
this post
) to create an outline of each item onto the wood.
I'm no artist, so this transfer technique is a total lifesaver! I used a small paintbrush to color in the images with my one of my favorite products, Martha Stewart Liquid Gilding. It's a must-own item for a gold-lover like me!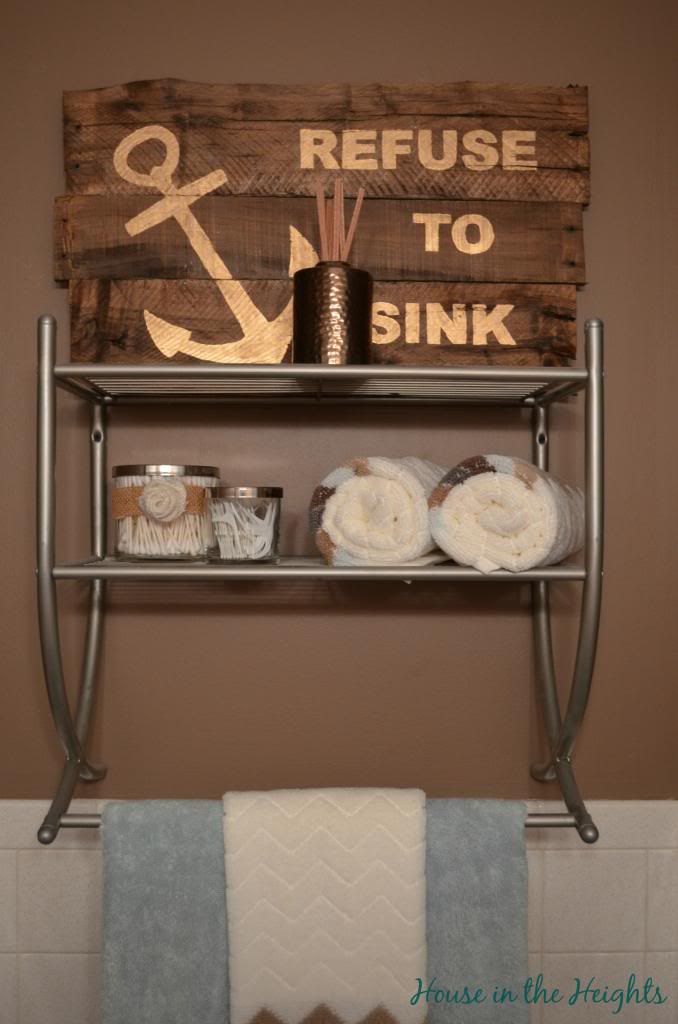 I love how it turned out! This fun little sign is a perfect finish to the little toilet alcove in our master bathroom!
The final result almost makes all of the work that went into getting the wood worth it. Almost.